the girls we met in the winter, their infinite possibilities (2015)


this has been gfriend. everyone don't cry, because we're forever (2021)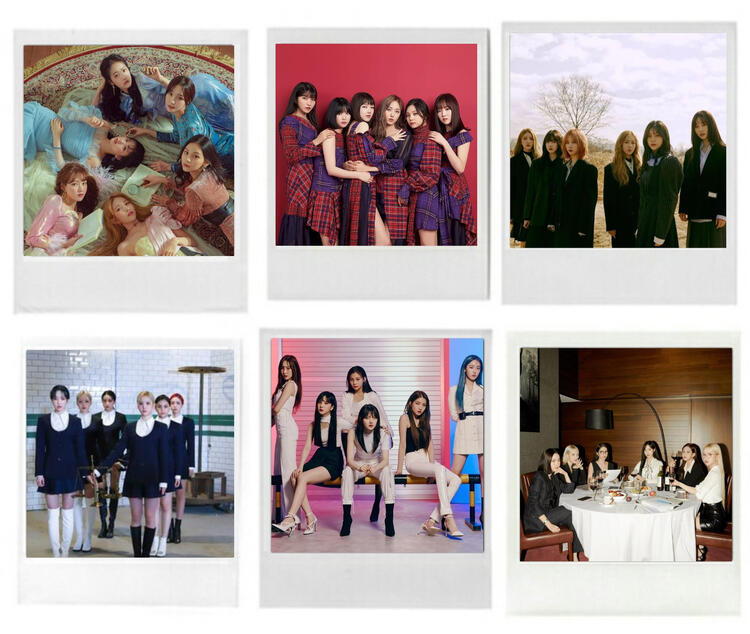 여자친구 | GFRIEND
---
i'm thankful to gfriend. we are gfriend. anyway, whatever it is, it's not like gfriend disappeared, guys!


thank you for always trusting me. our occupation is an occupation which we can't say anything coolly. it's frustrating for me too so how it must be for our fans...
if 6 of us will sing, then we have to sing (my song). my wish forever. i'm going to send it to the world with the voices of the members someday!!!!! that's my ambition hehe. they will remember everything ♡
---
following an inability to agree on new contract terms with their previous company, the groupmates decided to leave hybe in may, 2021 with handwritten letters to fans.

they are still close-knit and treating each other like members despite the disbandment. they were deciding which path to take these recent months and now all of them finally found a new home.

@yerin joined sublime artist agency. check out her recent cover "i wish" (orig. 오윤혜) and join her universe fan club and vlive channel. she's gearing up for the web dramas "witch store reopens" and "village sea cloud pension".

@sowon joined iok company as a professional actress and is set to debut in a horror rom-com in 2022 called "chilling roommate". check out her "pretend" (orig. suzy) cover.

@yuju joined konnect entertainment as singer-songwriter. follow her twitter, youtube channel and vlive channel. check out her recent collaboration "so silly".

@eunha, @sinb and @umji joined bpm as a 3-member girl group named viviz. follow their twitter, youtube channel, vlive channel, fancafe, instagram and universe fan club; check eunha's "lilac" (orig. iu) cover and umji's "rose" (orig. do) cover.
---
GFRIEND (여자친구, yeojachingu) is a generation-defining South Korean girl group that debuted in January 16, 2015 and was formed by Source Music. The group garnered momentum since their debut despite coming from a small company. The group consists of Sowon, Yerin, Eunha, Yuju, Sinb and Umji.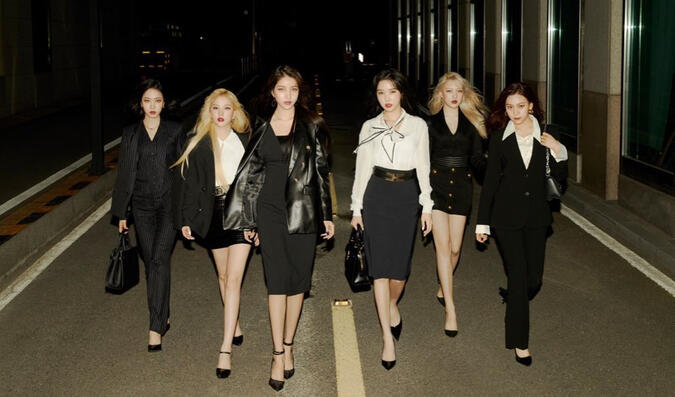 As their debut song says I may seem like a clear glass bead, but I won't break that easily, they showed how femininity is not a weakness from the very start as they "remain powerful by changing the way the world views strength."¹


Completing five years of career in 2020, the group's agency is now under HYBE (BigHit).
The "回" (to return) 2020 series was a big step for the group and their growth as artists. The members started to have more direct input and participation in songwriting, making their music more personal and intimate than ever.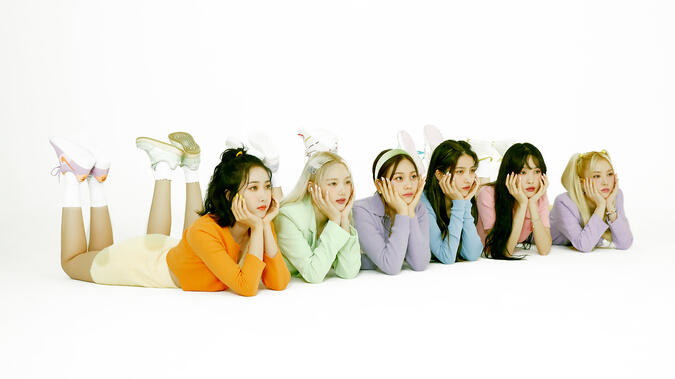 UMJI: "We've been through the best of times and the worst of times together, so there's a feeling of something really strong holding us together very tightly. Each individual member is extremely precious to each of us as a person, so I think that's what makes GFRIEND so precious to us."

SOWON: "Members are good to me just like real sisters. In the past, I thought I have to protect them with all my might but now, they are there for me through thick and thin."
comprehensive articles about their trajectory
reinterpreting myth with "回" series: a festival of mythical women, as reimagined by gfriend (2020, weverse): "gfriend have been borrowing women from literature and myth to be the subjects of their "回" series: ariadne and the labyrinth from the myth of theseus; the mythical siren and biblical good and evil; faust's walpurgis night and medieval witches."new moons: the return of gfriend and why their coming-of-age is one of kpop's most powerful forces (2018, medium): "[...] but power doesn't have to be forceful. it does not have to be brash. it does not always arrive on the back of a crack of thunder, it can be realized even in the shape of something or someone as clear and calm as the bright, full moon."gfriend's tvtropes wiki: lots of trivia and storytelling devices from their fictional universe
all interviews | recent interviews with gfriend

gfriend members talk about new album walpurgis night, the girl group's ode to female empowerment, and why it channels witches: "i've talked to friends who have listened to our songs from our debut to today. they tell me that they feel and hear their life stories in these songs," said the vocalist. "the growth of gfriend is reflected in our individual growth as people, so that's what i feel defines gfriend."we asked gfriend all about their new album "回:walpurgis night"'modern witches' gfriend and the magic of collaboration: "[...] whether it's their lively personalities, complex dance routines, or shredding guitar solos, they consistently offer more than meets the eye. but now, their intrinsic magic is in plain sight."gfriend says their 'walpurgis night' album captures their growth as artistskpop girl group gfriend on changes and 'walpurgis night' album
---
click in the pics to read a quick introduction

reminder that this is just general information based on a fan perspective that can be flawed since they aren't one-dimensional people and shouldn't be reduced to a persona. the members express themselves through their music, interviews, contact with fans through sns etc. you can watch their content to get to know them yourself.
they are consistently releasing content on weverse, instagram, twitter, vlive and youtube. so be sure to follow them on social media to keep up with the content!
there are youtube fan channels with bite-sized content like leadersowon. here's a messy playlist with guides and compilations.